Get the most from your backyard space this summer by transforming it into an outside oasis for entertaining. Here's the low-down by Friends of Glass on how to transform your outdoor space into a 'glassy' space to create an unforgettable experience for your guests.
1. Chill beverages in galvanized buckets filled with ice. This saves room in the refrigerator and makes it easy for guests to help themselves whenever they're thirsty.
2. Add a vintage feel to your party by using glass jars as drinking glasses.
3. Decorate your garden with hanging glass bottles and flowers. Here is a quick and easy tutorial how to do it.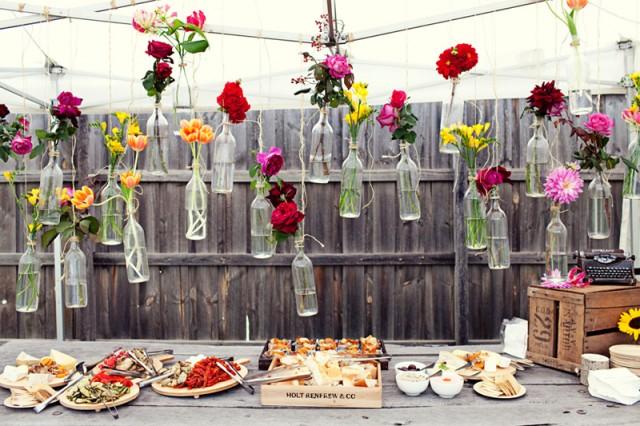 4. Make DIY glass lanterns. Learn how to make them here.
5. Pre-made/pre-chilled cocktails in glass jars.
6. Small jars are great for making up batches of salad dressing for garden parties, just put the ingredients in, on with the lid and shake.
7. If you're looking for cupcakes that scream summer, these strawberry lemonade cupcakes in a jar from Glorious Treats is just the thing!
Have you got any garden tips, ideas to share with us? Please tweet @glassfriendsUK or get in touch on Facebook.
Posted in Uncategorized